Page sponsored by:
Gobeach Vacations
(Cayman Vacation Rentals) where stormCARIB began
- - - 2015 Hurricane Season - - -
- Re: Rain
By jbagcm at gmail.com
Date: Wed, 2 Sep 2015 22:12:10 -0500
From the looks of it, I was so sure there was going to be another deluge. As 
the thunder got louder I kept looking at the local radar. 

Seemed like the entire island was in for a soaking. However, my assumptions 
were off, way off. If I didn't know better I would be inclined to believe that 
Mother Nature was playing some sort of cruel joke on me. 

It's funny how a cell that size quickly degenerated and then regenerated after 
it crosses. 

At least the lightning show was worthwhile. I tried to snap one of the 
lightning strikes, but my thump and iPhone was just not up to speed. 

It looks like day, but it's actually around 9pm




Sent from my iPhone

> 
> 
>> 

---
- Rain
By jbagcm at gmail.com
Date: Tue, 1 Sep 2015 08:12:25 -0500
Good Morning Everyone,

Our thoughts and prayers remain at the forefront for the people of Dominica. 

Late yesterday evening we were finally blessed with some rain on my side of the 
island and, again this morning.

The shower that moved through this morning was intense and put on a great 
lightning show. 

From the sound of the thunder in the distance, we might be in for more sometime 
today. 


 




Sent from my iPhone

> 

---
- TS Erika Leftovers
By Marc Babin <Marc.Babin
Date: Sun, 30 Aug 2015 13:39:06 +0000
Good morning from Seven Mile Beach.

Last night we were treated to a great light show from Erika's remains. Waking 
up this morning, Seven Mile Beach is choppy but not too bad considering the low 
winds. No flooding from what I can see, but I suspect the low lying areas of 
the island may have some. Looking at the radar, we are in between two of the 
major systems so expect more weather to batter us today. 

As you can see from the image below, the system continues to move West. We are 
the dot market 76 in the centre of the image. 

Attachment: image1.PNG
Description: image1.PNG



Sent from my iPad
-
mb
---
- Bike ride cancelled for now
By John Ferguson <caribblue at gmail.com>
Date: Sun, 30 Aug 2015 04:44:35 -0500
Good morning!
Headed out the door at 4:00 a.m. for my usual Sunday long bike ride..noticed 
some wind but no rain...made it .5 miles and the heavy rains came down...turned 
back, having coffee and will head back out when it stops....maybe..
John

Sent from my iPad

---
- Rain To The West
By jbagcm at gmail.com
Date: Sun, 23 Aug 2015 19:44:16 -0500
Today was another day I wish I had solar power, actually everyday I'm thinking 
"it's time to utilize the free sun". 

Weather wise, nothing much to report. It is dry again. The trees are holding up 
pretty good. They are still green. The grass on the other hand is now brown. 

Around noon there was some strong rumbles. Which was bit of a surprise. Looking 
west from my backyard I could see the towering clouds. Spoke to a few relatives 
that live in Savannah, they confirmed that the rain was coming down in buckets. 

On a separate note, glad to see Danny is deteriorating. Hopefully it is 
generous and brings those in its path some much needed rain.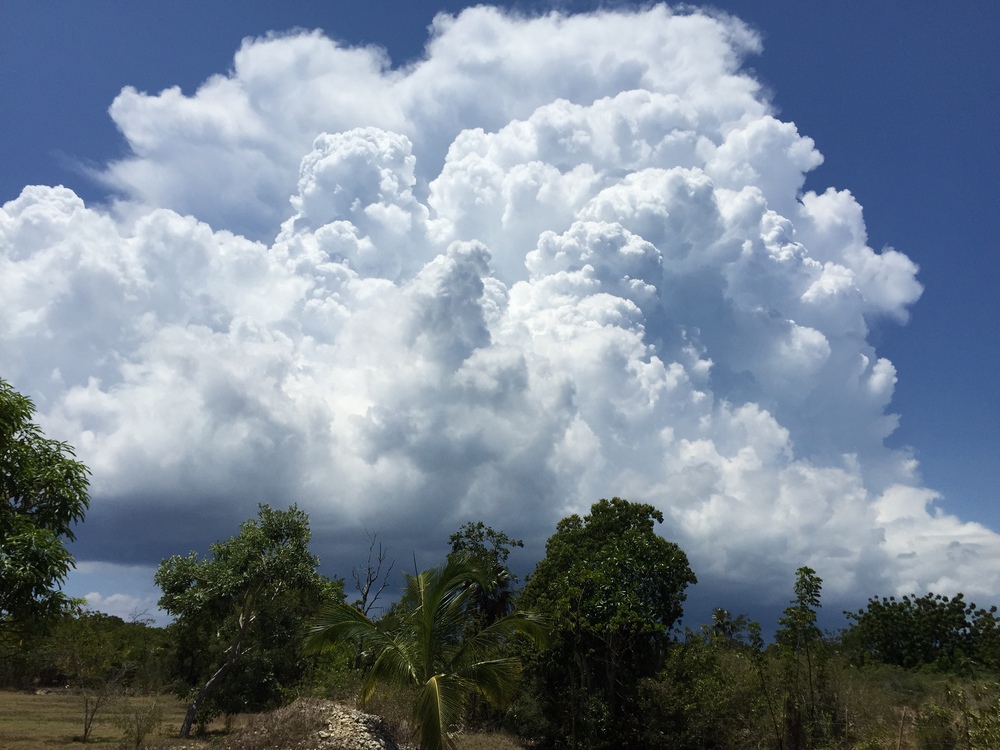 Sent from my iPhone


---
- Re: A Much Needed Rain.
From: jbagcm at gmail.com
Date: Sun, 9 Aug 2015 16:55:17 -0500
Finally, rain on my side of the island! 

There is no breeze today, so the usual cycle of clouds building overhead and 
then pouring only after they have sailed west did not occur. 

The rain was much appreciated.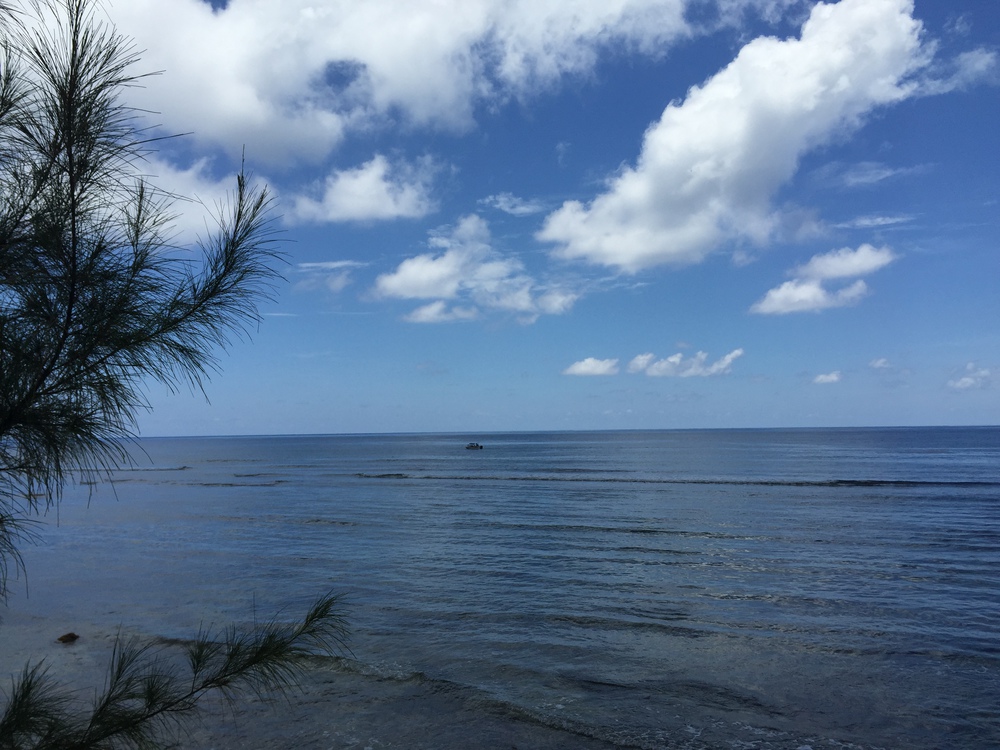 Sent from my iPhone

> 

---
- A Much Needed Rain.
From: jbagcm at gmail.com
Date: Sun, 12 Jul 2015 19:18:47 -0500
Since my last posting on June 3rd, there was no rain, at least in my neck of 
the woods anyway. That all changed today! 

While outside doing my usual weekend stuff, the thunder to the west kept me 
company for most of the morning. The Doppler radar confirmed my suspicions that 
part of the western peninsula was getting a real heavy rain. Looking around at 
how the lawn was starting to fade from green again, I wondered when we on this 
side would get. 

Within three hours, my wondering was not required any longer! Out of no where, 
the rain came down in buckets and did not stop until 30 mins after.  




Sent from my IPhone 
---
- Rain and more rain
From: William Mc Taggart <wmctagga at candw.ky>
Date: Fri, 05 Jun 2015 19:03:38 -0500
---
- Rain has stopped, for now!
From: jason azan <jbagcm at gmail.com>
Date: Wed, 3 Jun 2015 21:38:22 -0400
Well the rain has stopped but according to the experts more is yet to come.
Time will tell whether the forecast models are accurate.
I managed to grab a few pics before the sun went down, amazing how fast the earth sucks up the water.
Attachment: 20150524_191153.jpg
Description: JPEG image
Attachment: 20150603_155110.jpg
Description: JPEG image
Attachment: 20150603_155132.jpg
Description: JPEG image
---
- Rain and More Rain
From: William Mc Taggart <wmctagga at candw.ky>
Date: Wed, 03 Jun 2015 12:25:20 -0500
---
- More of the same
From: jason azan <jbagcm at gmail.com>
Date: Wed, 3 Jun 2015 09:35:39 -0400
The rain started yesterday and seems to have no desire to leave. Throughout yesterday there were some really heavy downpours that lasted for some time.
This morning, around 3 am,  I was woken up by what sounded like rocks falling on my roof. It lasted for well over an hour.
As I type this the rain is still coming down in buckets, and the thunder is rolling in the distance.
My lawn has disappeared and now I own lakefront property!
Will try to send a few pics when the rain eases up.
As we start to stock up on supplies for the hurricane season, let us remember there are those who may not be able to do the same. "One person cannot help everyone, but everyone can help one person". The only thing better than surviving a disaster is knowing that you also helped someone else survived as well!
---
- The Rains Are Here
From: jason azan <jbagcm at gmail.com>
Date: Wed, 27 May 2015 08:07:12 -0500
It has been a while since I have sent any updates from my corner of paradise, but I am happy to report that we have been having some good showers on and off. As I type this, the rain is coming down very hard here in Frank Sound.
Over the past three weeks the vegetation in and around my property has transformed from being brown and dying to green and lush. Although the days are very hot and muggy, the shower activity has started to increase, which is a good thing! 
Hopefully those of you who are still waiting for the rains to arrive will soon be blessed. 
Stay safe! 
---