- - - 2014 Hurricane Season - - -
- That was it?
From: "John Fuller" <fullervi at gmail.com>
Date: Tue, 14 Oct 2014 06:49:29 -0400
Good morning,
Like my friend Ronnie, I shuttered (except for the tough one), brought in things from outside, and … OK, we got a little wind last night. Not scary. Just more than we usually get here nestled into the mountainside above Cruz Bay. Total rainfall for Gonzalo here was 0.6" with most of that yesterday afternoon.
I see that the Government has decided to open schools today. No reason not to because of weather, but they once again forget about St John. As far as I know, the ports are still Condition X-Ray and I know that all the ferries are still docked and rafted in the Creek. Guess our high school kids are going to get swim practice after all.
I'm not complaining, we dodged another one here while there is really nasty, killer weather all across the US Mid-west and South. Looking forward to another great day in paradise,
John
---
- Last minute on the boats
From: "John Fuller" <fullervi at gmail.com>
Date: Mon, 13 Oct 2014 17:39:48 -0400
Just now they are bringing the new, unused, ferries in to raft up in the Creek. Pretty crowded down there. Wish I could figure a way to transfer a photo from my phone to my laptop to show you. Just have to imagine it for now. Maybe by morning.
John
---
- Boats are secured
From: "John Fuller" <fullervi at gmail.com>
Date: Mon, 13 Oct 2014 17:15:00 -0400
It is still quiet here in Cruz Bay. All the old ferries are safely docked together in the Creek while the unused new ones are secured at the ferry dock. Last Caneel boat on its way in now. We've buttoned down mostly, but my wife has a potential major "told you so" as I declined putting the storm shield up on the French Doors to the living room. With Gonzo predicted to pass 51 miles northeast of us, over east of Anegada, I figure we will not get much. Nestled into the hillside, we're protected from the north, east and mostly south, and the wind should not shift to hit us from the west until morning when we can do whatever one does when watching things blow around (maybe rum in the coffee?) Should be an interesting night listening to the rain blow around. Ambien might be in order. Stay safe everyone. We'll check back later.
John
---
- Will it keep turning north?
From: "John Fuller" <fullervi at gmail.com>
Date: Mon, 13 Oct 2014 08:49:50 -0400
Good morning,
Yesterday the closest point tool indicated the storm would pass south of us (directly over St Croix) but this morning it reports Gonzalo will pass about the same (35 miles) to our north. If this keeps up the worst of it should miss us. Reminds me of a storm a few years back (can't remember the name) that was headed directly for St John when we went to bed. I listened all night for wind and rain and woke up to find it had passed harmlessly (at least to us) to our east by a few miles and we got nothing but a little rain. Hope this one keeps up the shift northward. Meanwhile we will be putting away the things my wife had me set back outside last week. Don't take chances with Mother Nature!
Definitely the calm before the storm here in Cruz Bay. It's beautiful, ferry service seems normal ( see a barge running) and they haven't started moving boats into the Creek yet. Hoping for the best. Happy Columbus Day. I understand that in 1492 American Indians rescued Columbus, lost at sea.
John
---
- Blame my wife
From: "John Fuller" <fullervi at gmail.com>
Date: Sun, 12 Oct 2014 16:14:41 -0400
After putting things away safely for the Bertha non-event, my wife got tired of the crowded spare room and we finally moved things back to the deck and the screened dining porch just a few days ago. She jokingly mentioned that this might precipitate a storm. And now here we are looking for Gonzalo (where do they get some of these names?) to pass 35 miles from us Tuesday morning about 10 am (based on the 1:30 pm status). Guess it's time to bring things back inside and prepare for heavy rain – not that the rain will be entirely unwelcome. Just hope it doesn't come sideways or solid. I had been wondering how we were going to get from 0.13" so far in October to our average of 6.95" for the month. Guess I know now. Button up St John, get the towels ready.
John in Cruz Bay
---
- It's here
From: Doug Benton <crabbyswatersports at earthlink.net>
Date: Sat, 2 Aug 2014 10:21:57 -0400
Oh yeah, now we got us a storm. Since about 9:30AM up to and including 
now,about 10:15 AM it has been blowing pretty hard with driving pelting rain. 
Thunder too. Visibility has been about 75 feet, tried to open door and take 
photo but was driven back in soaking wet. All in all not so bad as we do need 
the water, when I can see Coral Bay harbor again I'll let you know if any boats 
broke loose-Crabby

Sent from my iPhone

---
- Bertha
From: "Val Donaghue" <lowcalval at earthlink.net>
Date: Sat, 2 Aug 2014 07:27:11 -0400
Greetings from St John!
So far not much of anything here from Bertha in Cruz Bay. It's a dark sky, breezy and so far just a few showers and little distant thunder rumbles. I hope we get a little more rain, but this might be it for us, as the storm is moving pretty fast. So I'm off to work at the Animal shelter...at least the dog kennels will have stayed pretty dry ! Stay watchful as always !!!
lowcalval
---
- Bertha
From: Doug Benton <crabbyswatersports at earthlink.net>
Date: Sat, 2 Aug 2014 06:52:53 -0400
So far very little rain, more like a mist, occasional gusts of wind but not 
much happening out here on the Coral Bay side if St. John. We could use a good 
soaking rain but again, nada for now-Crabby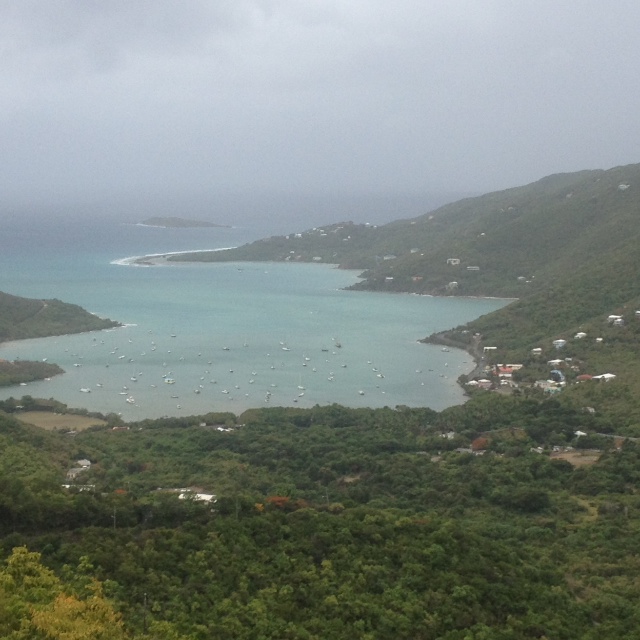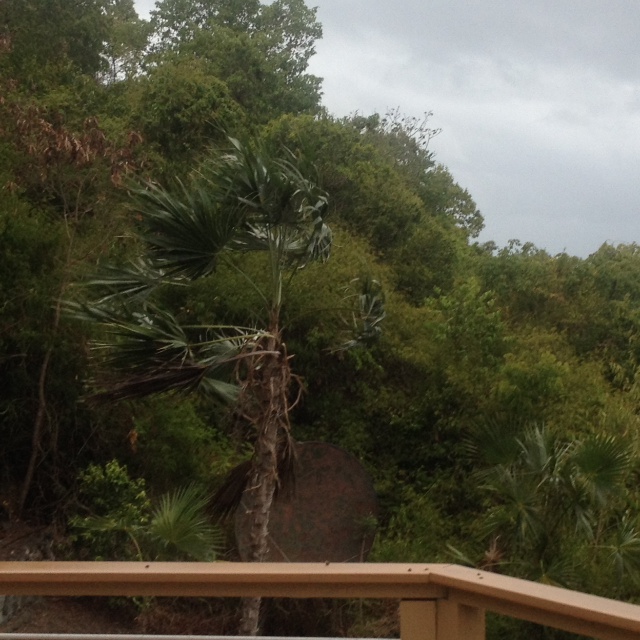 Sent from my iPhone
---